Welcome to Nayana Jyothi Trust...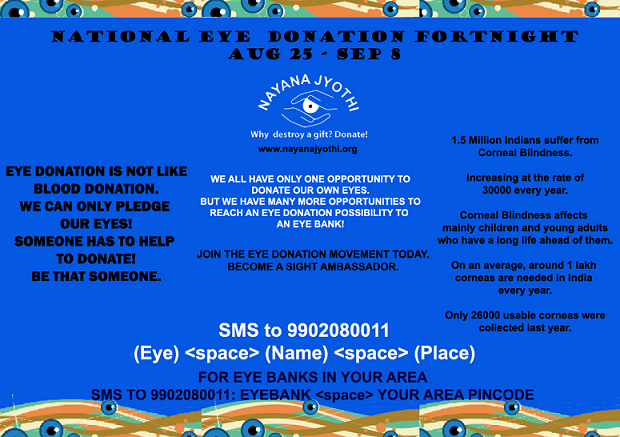 Meeting with union Health Minister for eye donation support on August 3, 2015 at New Delhi.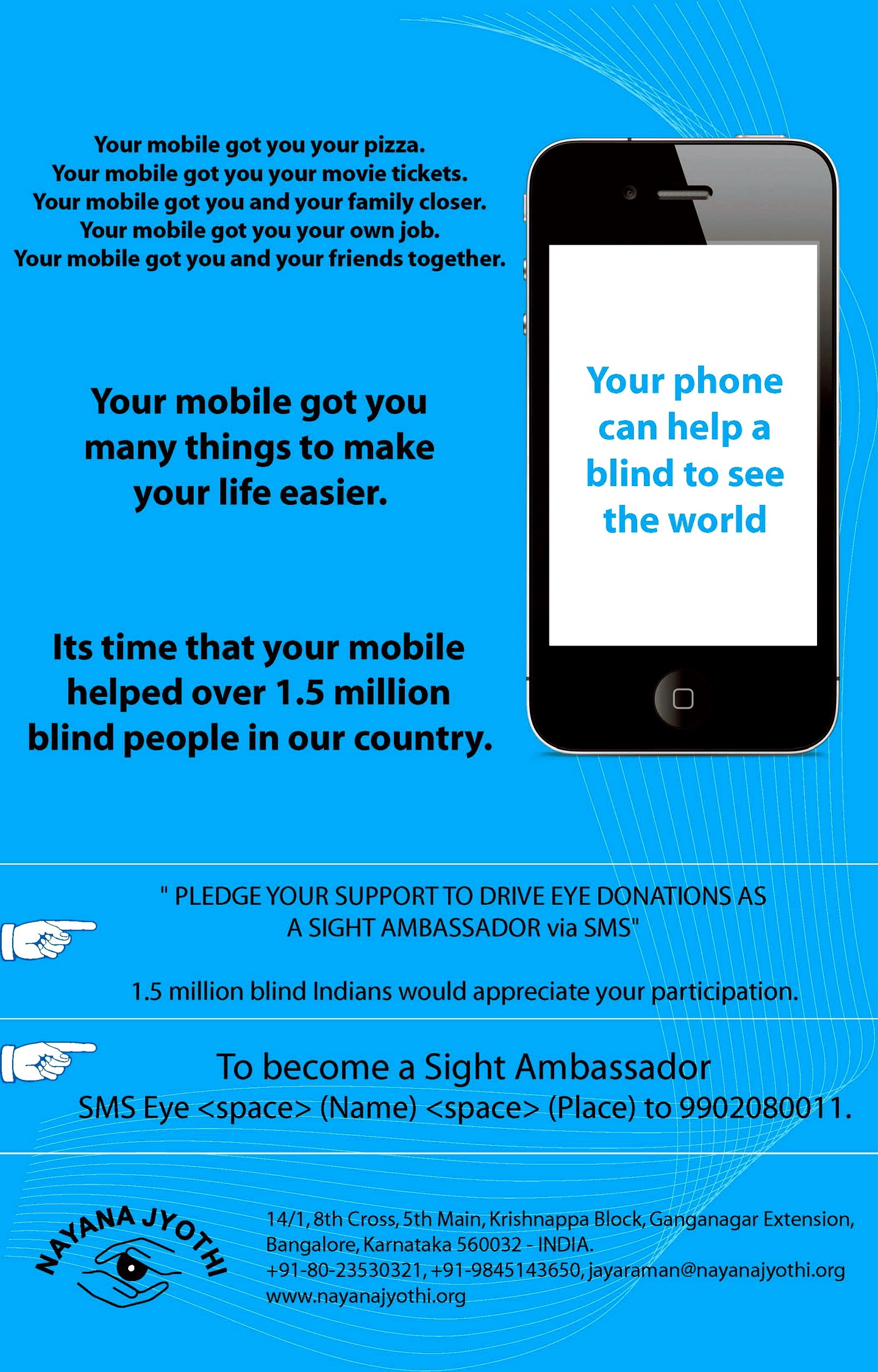 Preamble

There are currently an estimated 15 million blind people in India. 6.8 million of these suffer from corneal blindness with vision less than 6/60 in atleast one eye. Of these, about 1 million have bilateral corneal blindness. If the present trend continues, it is expected that the number of corneally blind individuals in India will increase to 8.4 million in 2010 and 10.6 million by 2020.

Atleast 3 million of them can be benefited by corneal transplantation. Thus, to effectively meet the evergrowing demand, we need around 150,000 corneal transplants to be performed every year. However, the current supply is only 33000 corneas as of 2008 alone.




Why Nayana Jyothi?

It's of our firm belief that, if the resources of all the Eye Banks are pooled and a focused campaign for eye donation is run in collaboration with the Government, Private and International NGO's, the targeted collection of 200,000 corneas for the whole country in a year can be achieved.
Click to Get Latest - Nayana Jyothi Newsletter | Power Point Slide Shows